Introduction
An ID overlay is a protective film attached to either side of an ID card to increase the durability and security of the card. They're made of a durable microfilm with a strong adhesive to permanently bond to an ID card.
ID Overlays can either be completely transparent or include a unique holographic design viewed from any angle that doesn't obstruct the visibility of the ID card. For an extra layer of security, some overlays will include an image only viewable with a UV light.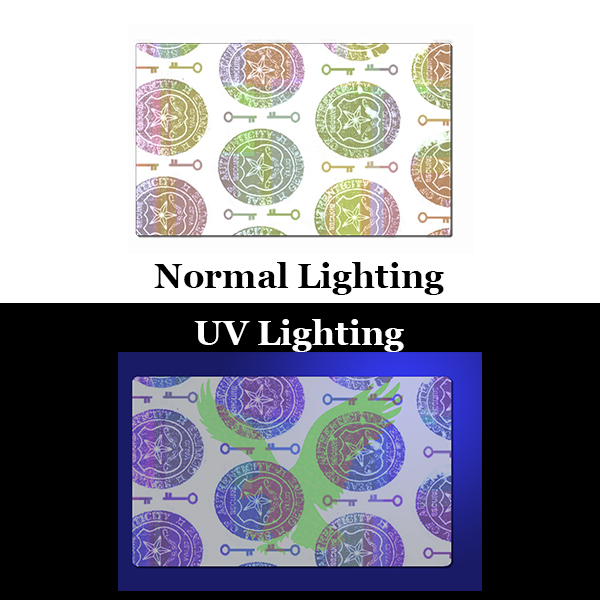 How to Add Overlays to Your ID Card
Add Overlay While Making ID Card in the Badge Maker
While making your ID Card in the Badge Maker, you can add a transparent or holographic overlay to either side of your ID card and IDCreator will attach the overlay to your ID card after printing your order.
1. Select the ID card design you would like to add an overlay to in either "My Designs" or select an ID template you'd like to customize.
2. In the "Card Designer" section of the Badge Maker where you can edit your ID design, click on the "Security" tab on the left side of your screen.
3. Select whether you'd like to add a transparent or Holographic Overlay on the front and back of the ID Card.
4. You can preview what the holographic overlay will look like on your ID card by clicking "Preview" right below the Hologram option.
Below is an ID Template with a holographic overlay preview.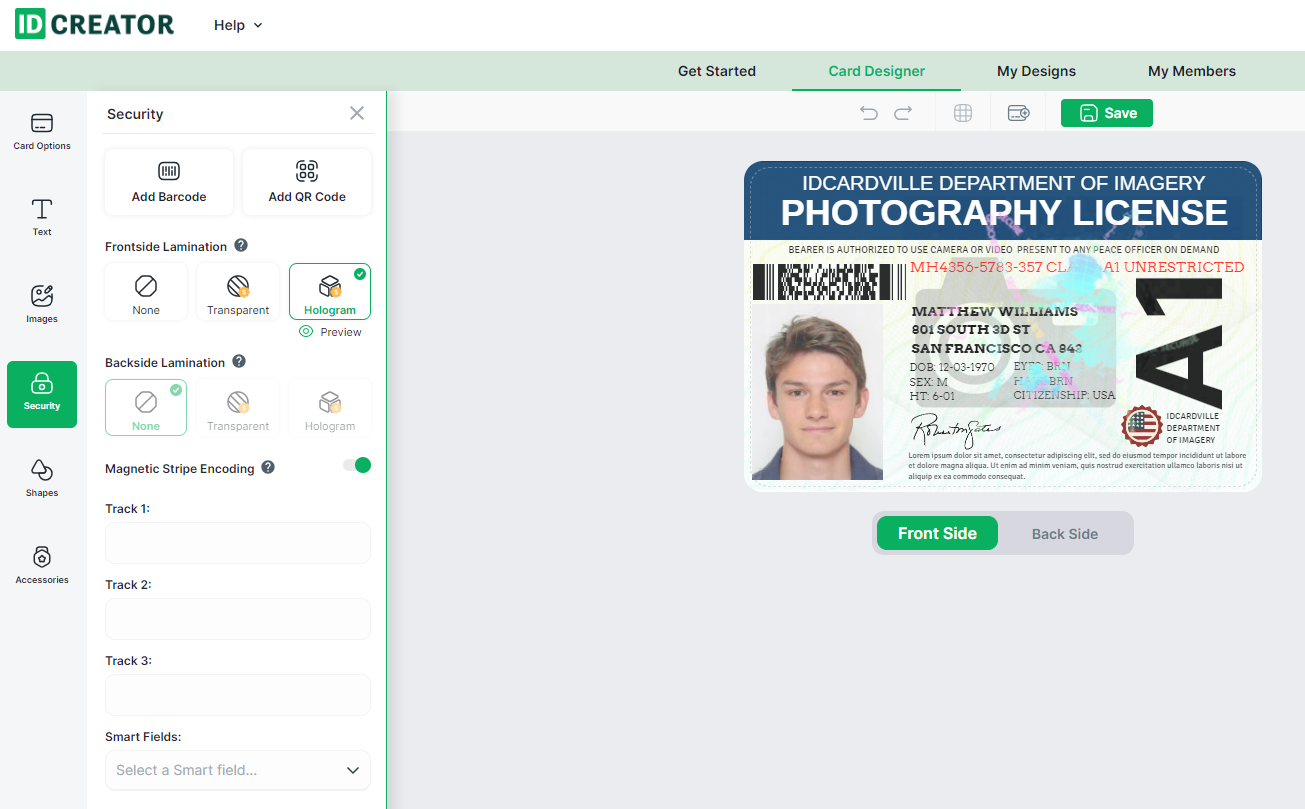 Apply Unique Overlay Yourself
If you'd like to add a different overlay then the transparent or orbital holographic overlay, you can choose from one of the many overlay options we offer HERE.
1. Choose an ID card overlay that best suits your needs and add it to your order. https://www.idcreator.com/print-at-home/id-card-overlays
2. Peel back about half of the adhesive tape from the overlay and align the two exposed corners of the overlay with the corresponding corners of your ID card. Once the overlay is applied correctly to the two corners, remove the rest of the adhesive tape and apply the rest of the overlay to the ID card.
3. Use another ID card or credit card to press out any air bubbles or inconsistencies from the applied overlay to make sure it is attached properly.